A perfect place for outrageous people!
We are a First-ever anger management Cafe in India based on destruction therapy. Since 2017, we have helped over 1200+ people to release their anger harmlessly.
MMP is the first state to have "BHADAAS CAFE" in Indore.
A unique cafe where you can come and sabotage. Apart from the anger room, we also have a cafeteria, serving all your favorite food and peace room where you can come for peace and ease.
WWhile you satiate your hunger, you can pacify your anger by smashing plates, glasses, chairs, tables, TV, Refrigerator and more in a controlled environment.
From basic utensils to home appliances, The cafe charges the visitors for each broken item.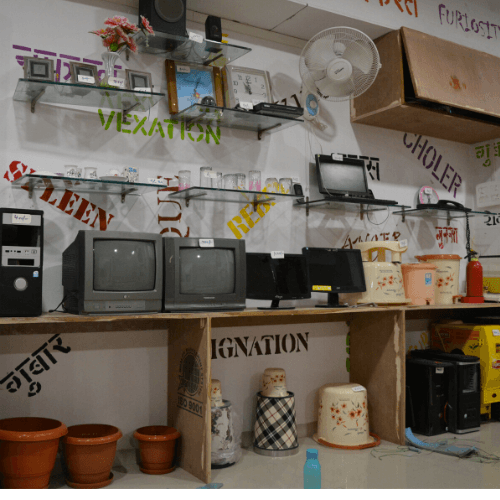 Franchise Development Program
"Being bad is good for you sometimes, the place offers you to exhibit your inner Hulk. If you suppress your anger, it would then turn into depression which could be life-threatening too at times. You can prevent it all with the help of Bhadaas, It is also more affordable than a psychiatrist,"